Top 11 Reasons To List Your Home During The Holidays

11. By selling now you have an opportunity to be a non-contingent buyer during the spring, when more homes are on the market for less money. So you can sell high and buy low!

10. You can sell now for more money and I can provide for a delayed closing or extended occupancy until early next year!

9. Even though your home will be on the market, you still have the option to restrict showings during the 6 or 7 days around the holidays!

8. January is traditionally the month when Wall Street finance executives receive bonuses and employees start new jobs. Since transferees cannot wait until spring to buy, you need to be on the market during the holidays to capture both markets!

7. Some must buy before the end of the year for tax reasons!

6. Buyers have more time to look for a home during the holidays than they do during a working week!

5. Buyers are more emotional during the holidays, so they are more likely to pay your price!

4. Houses show better when decorated according to the season!

3. Since the supply of listings will dramatically increase in January, there will be less demand for your particular home. Less demand means less money for you!

2. Serious buyers have fewer houses to choose from during the holidays and less competition means more money for you!


And the number one reason why you should list your home during the holidays....

1. People who look for homes during the holidays are more serious buyers!


Don't miss out by waiting until the spring, list your home with me and sell now!

Contact me today.....yes, I'm working through the entire holiday season!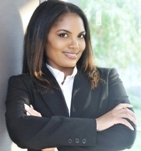 E Patrice Hayes, CRS, SRS

Certified Residential Specialist
Seller Representative Specialist
Luxury Property Specialist

Licensed Real Estate Associate Broker
in New York, Connecticut and Georgia
Member of
The Institute For Luxury Home Marketing

and

The Council of Residential Specialists
Keller Williams Realty Group
760 White Plains Road
Scarsdale, NY 10583
(
Additional Office Locations
)
914-902-3220